I took a vacation from the GBE for the last few weeks. I was kinda burned out on reading and blogging. I also felt like I really didnt have anything to say, but I said to myself that know matter what the topic was this week, I'm going to do it! Ironically enough this weeks topic is vacations.
Growing up I never went on any real vacations. The only vacations I had were summer vacations when school let out. I would mostly spend the summer with my dad or some other family member for a couple weeks..maybe go swimming or something, but that was about it. I also got to visit Oklahoma a few times when I was in my teens. Which was fun...I got to visit Geronimo's grave, go up Mt. Scott (absolutely goregous view from the top), and see prairie dogs lol. I loved Oklahoma.
But my first real vacation didnt come until 2006...after I graduated. I got to go to Orlando, FL and stay an entire week and do something that I always wanted to do..and thats go to DISNEY WORLD!!! Damn, I had such a blast there! I think everybody should go at least once in their life time. It's an experince of a life time. I got to meet a few of my fave cartoon characters, ride some awesome rides, and the fire work show was spectacular. I wanna go back so damn bad!!
Here's a few pics....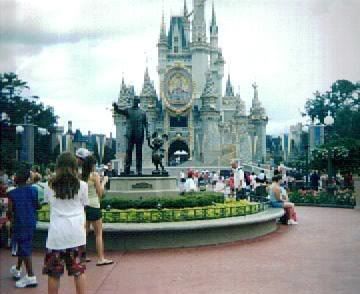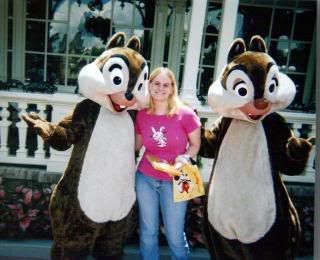 I would have uploaded more, but the damn scanner was ticking me off...grrrr..
I also got to visit Sea World while I was there, and on the 4th of July I went to the Kennedy Space Center and watched the space shuttle launch. I wanted to upload the Sea World pictures, but I'm too lazy to go digging through my stuff to find them lol. I loved seeing the dolphin and Shamu show though. Definitely something you should see if you ever get the chance. Just dont ride their rollar coaster the Kraken...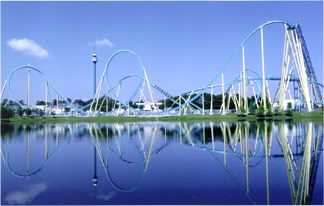 THAT WAS A NEAR DEATH EXPERIENCE AND A HALF!!! LMAO!!